Small Groups
Small Groups are a great place to enjoy growth in your relationship with God and build relationships with other believers through connection, study, friendship, prayer, encouragement, and challenge.
Generally, groups consist of about 6-12 (with some exceptions) that meet regularly in local homes or on the church campus. Most groups are open to newcomers throughout the year.
If you have questions about finding a suitable group, or if you would like to learn more about starting a new Small Group, please email Todd Becker. The small groups are listed below in weekday order, beginning with Sunday.
---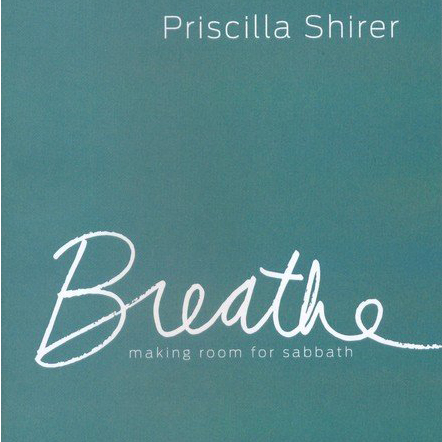 Breathe: Making Room for Sabbath

Women's Monday Night Study
Mondays @ 7pm, Beginning February 24 for 5 weeks
West Church Worship Center
If you are weary and worn out, see how the concept of Sabbath can change your life. Material cost is $12. MORE INFO OR REGISTER. Contact Danea Talbot for more info.
---
GriefShare

Co-ed Grief Support Group

Mondays @ 6:30pm, Beginning September 16
West Church Room 201 Upper Level
YOUR JOURNEY FROM MOURNING TO JOY
After the funeral, when friends and family have gone home, when the cards and telephone calls stop coming, when everyone else has resumed a normal life, the real work of grief recovery begins.GriefShare is a special weekly seminar and support group for people who are grieving the death of someone close to them. It's a place to be around people who understand what you are feeling. At GriefShare, you'll learn valuable information about recovering from your grief and renewing your hope for the future. For further info or to register, please email Jim Garand.

---
Pursuing God's Beauty: Book of John
Co-ed Tuesday Night Study
Tuesdays @ 7pm
West Church Room 201 Upper Level
Margaret Feinberg looks at six stories of beauty from the Gospel of John that illustrate how God's beauty is present in our lives.
God created us to be drawn toward beauty--created us to pursue beauty so that we might know more about His character, attributes, and work in our world. Perhaps no book of the Bible paints a clearer picture of this than the Gospel of John.
Contact Richard Boynton for more information
---
Spiritual Warfare

Co-ed Tuesday Night Study
1st and 3rd Tuesdays @ 7pm beginning May 7
701 Main Street, Haverhill, MA
What is spiritual warfare? How can I recognize it? In what ways does it affect me? The Bible has much to say about the temptations and struggles you face day by day. These studies will deepen your understanding of spiritual warfare and direct you to God-given sources of power, assurance and hope. Please join us at the home of Karl & Nancy Dickey. Contact Karl via email or call: 978 373-0739
---
Gospel Centered Life

Co-ed Wednesday Evening Study
Thursdays @ 6:30pm Beginning September 19
West Church Room 203 Upper Level
Lots of Christians talk about the gospel, but how many really understand the gospel and know how to apply it to their lives? Featuring self-contained lessons with discussion questions, articles, and practical exercises, The Gospel-Centered Life helps participants understand how the gospel shapes every aspect of life. The cost is $10 for the study book.
---
1 & 2 Peter and Jude

Men's Thursday Morning Study
Thursdays @ 7am
West Church Room 201 Upper Level
The writers of 1 and 2 Peter and Jude understand how difficult it is to grow into maturity. Nystrom leads us through these letters in this twelve-session LifeGuide® Bible Study , we see how God provides direction and comfort when we travel dark roads. And we discover what it takes to be mature in Christ. Contact Bob Hamilton for more information
---
Beautiful Outlaw
Men's Thursday Night Study
Thursdays @ 7:30pm
12 Brendan Rd, Atkinson, NH
Beautiful Outlaw is a book by John Eldredge, on the subject of the personality of Jesus Christ. Its subtitle is Experiencing the Playful, Disruptive, Extravagant Personality of Jesus. This guys' group is fun, serious, and a little unpredictable and meets at the home of Javier Villafane! If you want to connect with believers who want to grow in relationship with God and one another, pick this group. Contact Javier Villafane for more information.
---
Divine Service

Women's Friday Morning Study
Fridays @ 9:30am Beginning September 20
Room 201 Upper Level
Serviceto some, the word is wearying. But true service for Christ can be wonderfully refreshing and rewarding. You'll explore the Gospel of Mark's unique perspective on service in the study Divine Service by Betty Henderson. Book cost $10 Contact Eileen Cantone or Roberta Platz with questions.
---
Co-ed Adult Singles Friday Night Study
Every other Friday @ 7pm Ongoing
West Church Vestry
If you have questions or need more info, contact Jim Garand.
---
Ephesians
Men's Saturday Morning Study
Saturdays @ 8am
West Church Room 203 Upper Level
What we say and what we do don't always line up―despite our best intentions. Nobody likes a hypocrite, and yet we all can think of times when our words and actions didn't match. How can we live more authentic lives? Ephesians is a letter about unity, inside and out. Study this letter and discover the strength of God's Spirit to help you live and believe in harmony with God and others. . Contact Bill Watson
---
---